Channel Anchors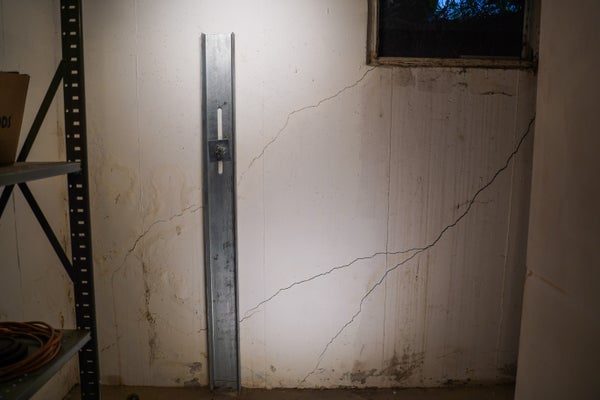 At JES Foundation Repair, we've been installing high-quality channel anchor systems for over 20 years to halt foundation damage and eliminate the need for full foundation replacement wherever possible. Our expert team takes care of the entire process, from inspection to customized installation, leaving you with peace of mind and a restored foundation.
What Are Channel Anchors?
Channel anchors are a type of foundation wall anchor designed specifically to stabilize and repair shearing basement walls. The system consists of steel earth anchors that are driven into the ground outside the foundation. Threaded anchor rods connect the exterior earth anchors to steel channel brackets mounted to your basement wall's interior.
The anchors span nearly floor to ceiling and are bolted to the floor for maximum bracing strength. The system counteracts soil pressure by locking the wall anchors into stable soil to halt inward wall movement. Channel anchors also provide the opportunity to straighten walls back to level over time.
5 Signs You Need Channel Anchors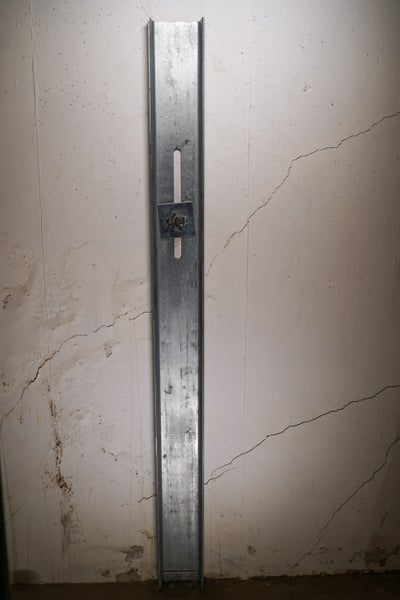 Channel anchors are an ideal solution if your foundation walls show these signs of failure:
Walls shearing in at the top or bottom
Cracks in basement walls, especially large horizontal or stair-step cracks
Walls bowing at the middle
By reducing soil pressure and stabilizing your foundation, channel anchors address the root cause of structural damage.
Is a Channel Anchor System Necessary?
Ignoring bowing walls allows the problem to worsen over time as continued soil pressure and moisture infiltration accelerate wall deterioration. This leads to potential water damage, mold growth, and expensive structural repairs. In extreme cases, severely compromised walls are at risk of collapse.
Channel anchors provide a permanent solution by bracing walls against soil pressure. When combined with our comprehensive basement waterproofing systems, channel anchors ensure comprehensive moisture protection. Acting early to stabilize your foundation saves money compared to the cost of repairs needed after extensive damage.
What Are the Benefits of Channel Anchors?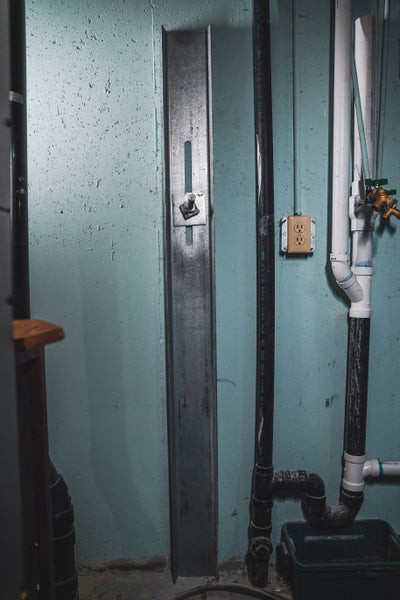 JES Foundation Repair's channel anchor system offers homeowners these advantages:
Stops and prevents further wall movement
Provides the opportunity to straighten walls back to level
Restores structural integrity without replacing the foundation
Protects against soil pressure and moisture damage
Minimal disruption to home and landscape
Corrosion-resistant epoxy coated anchors
Easy installation around utilities without major demolition
By halting foundation damage before it escalates, channel anchors restore home value and prevent expensive repairs. Our team handles the entire process professionally from inspection to customized installation.
How We Install Channel Anchors: 7 Steps
Our certified technicians follow precise steps to customize your channel anchor system:
1. Initial inspection to map out anchor locations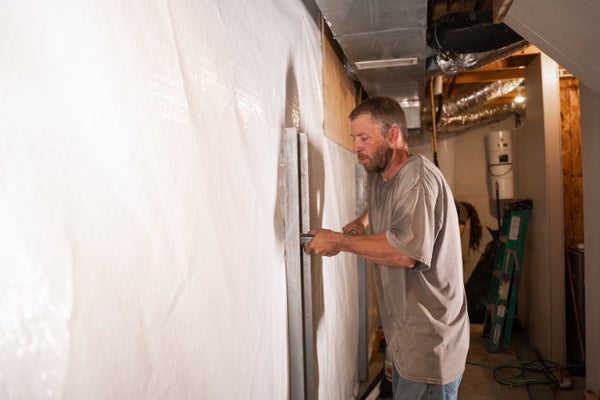 A certified foundation repair specialist will first thoroughly inspect your basement walls and determine the optimal locations to install the channel anchors based on the areas showing signs of bowing or tilting. This customized anchor mapping ensures the system will stabilize your foundation walls effectively.
2. Bore holes for earth anchors around the foundation perimeter
Our installation team will dig around the exterior perimeter of your home's foundation at the mapped locations of the anchors using powerful earth auger drills. They will extend down to stable soil beneath the problem layers near the surface.
3. Drill small holes through basement walls to insert anchor rods 
Small holes just 1-2 inches wide will be drilled directly through your foundation walls to line up with the earth anchor holes outside. Steel anchor rods will be inserted through these holes and driven down into the anchor holes underground.
4. Join rods to earth anchors and embed anchors into stable soil
The steel anchor rods will be permanently joined to the earth anchors underground using strong nuts and washers. This creates an integrated anchor system secured in hard, stable soil for maximum support. The earth around each anchor is carefully replaced and compacted.
5. Mount channel brackets to interior walls over anchor rods
With the underground earth anchors in place, steel channel brackets will be mounted to the interior surface of your basement walls. The channel anchors fit over the exposed steel rods protruding through the small wall holes.
6. Secure floor brackets to concrete slab for stability
For maximum strength, the channel anchors are secured to your basement's concrete floor using steel brackets bolted into the concrete with lag bolts. This prevents the channel anchors from shifting and provides robust structural support.
7. Potentially straighten walls by tightening anchor rods over time
Once installed, the steel rods running through the channel anchors can be incrementally tightened to attempt straightening your foundation walls, restoring them to their original position. This straightening process is done slowly over time through periodic adjustments.
With decades of experience serving thousands of homeowners every year, JES ensures your channel anchor system stabilizes your home safely and effectively.
Why Our Channel Anchors Are the Best Choice for Basement Wall Repair
For top-quality channel anchors backed by certified expertise, choose JES Foundation Repair.
Proprietary channel anchors designed and manufactured for superior performance
FREE inspection, quote, and system design recommendations
Industry-leading transferable limited lifetime warranty
Nationally recognized quality and service
Contact JES for Channel Anchors Today!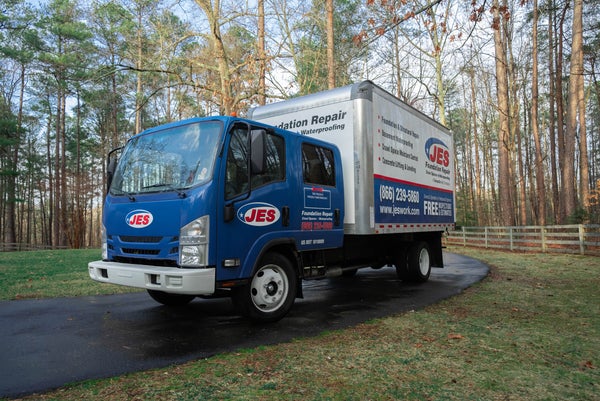 Don't wait for foundation problems to get worse. Contact JES Foundation Repair today to schedule your free inspection! Our channel anchor systems provide a proven solution to permanently stabilize your home's foundation.
FAQs
Most channel anchor installations take only one day or less. Minimal excavation and small wall penetration allow for quick installation. 
Our experts gradually tighten the anchor rods over a period of years. This slowly brings walls back to level alignment. Annual maintenance ensures the straightening process is completed safely. 
In some cases, no major remodeling is required after we install channel anchors in your home's basement. The anchors can integrate discretely into your existing basement finishing, though if required, post-installation remodeling is often minimal.