Basement Mold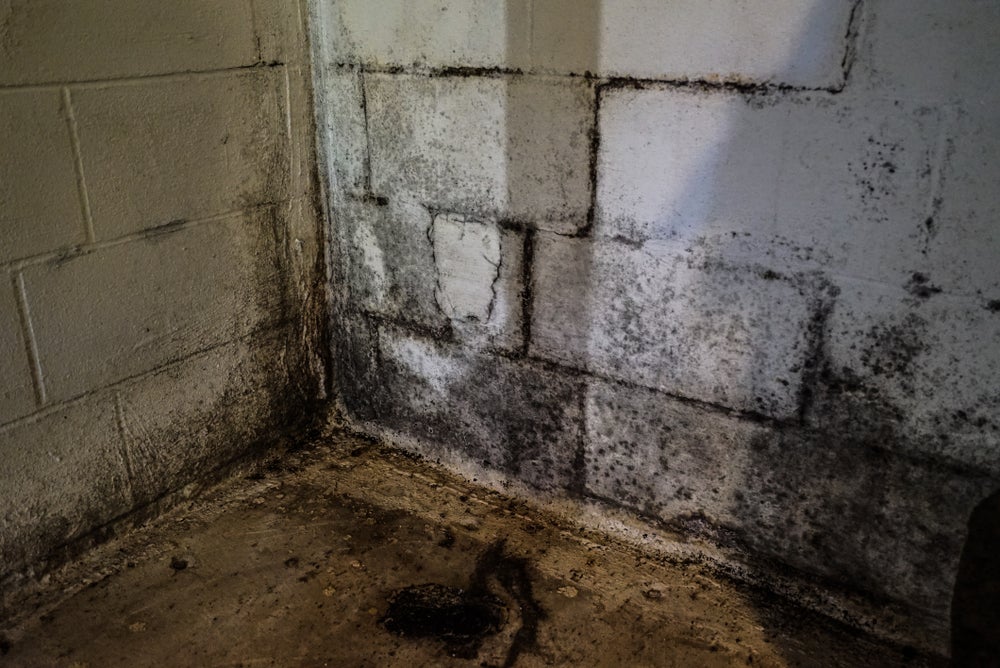 Mold in basements poses a serious threat to homeowners and their families, as it compromises air quality, materials, and the structural integrity of the home.
Basement mold can be distressing, but with the right solutions from JES, you can fight back. At JES Foundation Repair, we are committed to safeguarding the health and homes of our clients from the dangers of basement mold.
This guide gives you the tools to understand the underlying causes and best solutions to mold so you can act fast. Addressing the issue today is crucial to halt mold growth before it fully infiltrates your home (and to save you a substantial amount of cash in the long run).
What is Basement Mold? 
Mold refers to various fungi present everywhere in nature that can also intrude into your home due to damp indoor environments. In humid basements, mold flourishes, releasing spores that trigger allergic reactions, asthma, and even more severe health crises.
Mold spreads quickly on decomposing organic materials like drywall, wood, and fabric. When left unaddressed, mold infestations can corrode pipes, floor joists, and other structural components. It's the source of that musty basement smell.
What Causes Basement Mold: Moisture Sources 
Basement mold arises from excess moisture from several potential sources:
Leaky pipes, cracks, or openings through which water gets into your basement.
Flooding from groundwater seepage or heavy rains.
Improper perimeter drainage directing water towards the foundation.
High indoor humidity from poor ventilation, laundry, bathing, etc.
Plumbing leaks from appliances, sinks, water heaters, etc.
Excessive air humidity above 60% and surface humidity of 11.5% or higher enables mold growth.
At JES, we use specialized tools during our free inspection to determine the humidity level in your home. We also identify all avenues through which unwanted moisture intrudes into your home.
Can You Remediate Basement Mold? 
Yes, basement mold can be remediated with the right solutions and diligent preventative measures to control moisture and humidity. Attempting to clean moldy surfaces or cover up musty odors won't work—mold will return unless underlying conditions change.
Halting water entry, improving drainage, sealing cracks, installing vapor barriers, using moisture-resistant materials, and maintaining proper ventilation are proven ways to create a dry, mold-resistant basement environment. By partnering with waterproofing specialists, you ensure complete remediation and prevention.
How to Fix Basement Mold 
These are just some of the ways we stop mold and mildew at JES:
We inspect your entire home for leaks and cracks in the foundation and elsewhere.
We schedule a time at your earliest convenience for our team to install our fully personalized proprietary solutions in your home.
We install interior drainage and sump pump systems to divert groundwater from the foundation.
We repair your basement wall cracks with wall anchors.
We reinforce your walls with our very own Intellibrace Wall Reinforcement Systems.
We install a properly sized basement dehumidifier to remove water in the air and clean out – mold particles.
We install vapor barriers throughout the basement, especially on cement walls and exposed soil.
JES Foundation Repair offers complete moisture control solutions, including drainage systems, vapor barriers, dehumidifiers, and sump pumps designed to create dry, mold-free basements. Our exclusive line of industry-leading waterproofing products outperforms standard options.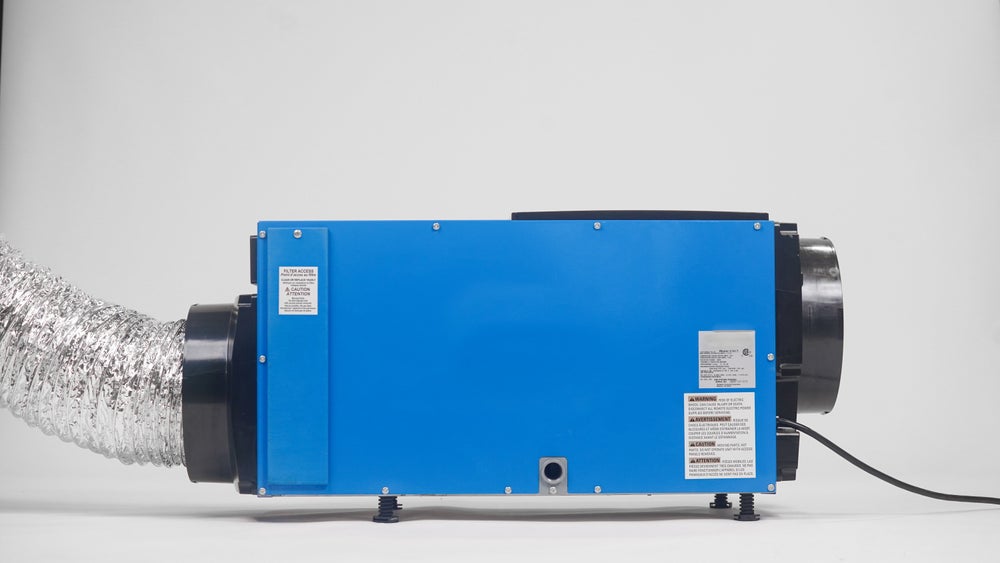 Why Address Basement Mold Issues Today?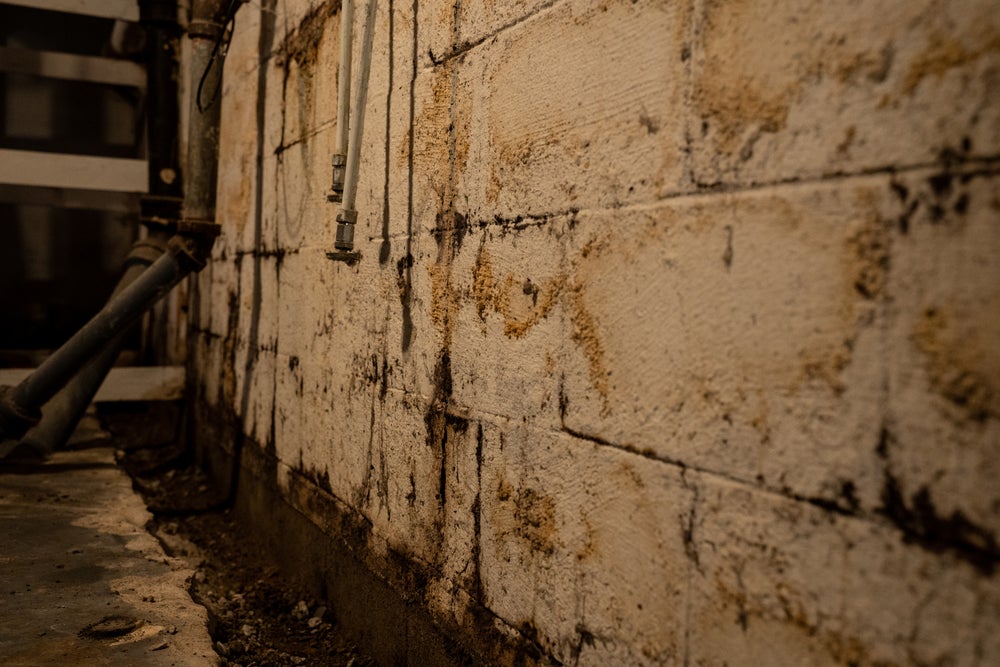 Don't ignore basement mold; take action today. Here's why:
Moldy air degrades respiratory health, especially for children and seniors.
Musty odors indicate humidity levels are too high, enabling rapid mold to spread.
Mold infestations expand quickly, penetrating porous materials like drywall and wood.
Removing moldy materials, professional remediation, and repairs become incredibly costly.
Structural decay from chronic moisture undermines your home's stability.
Moist basements overwork HVAC systems and increase energy usage and costs.
Trust JES Foundation Repair for permanent solutions to basement mold issues. Our proprietary technologies target root causes for complete mold prevention and removal—not just superficial cleanup or temporary containment.
We eliminate musty odors at their source through expert diagnostics and custom moisture control systems tailored to your home's needs.
Contact JES Foundation Repair for Lasting Solutions to Basement Mold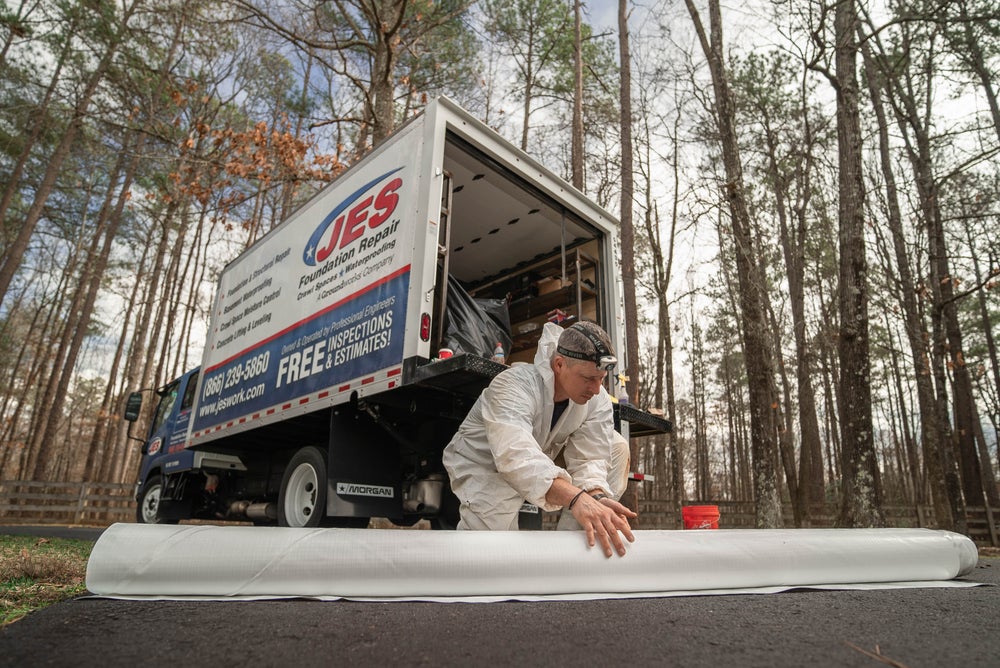 Basement mold indicates serious moisture issues that enable extensive mold growth, leading to decay and respiratory distress. Don't settle for just mold removal or cover-ups. JES Foundation Repair identifies and resolves the root causes using cutting-edge diagnostics and premium moisture control technologies for healthy, mold-free basements.
Schedule a free inspection and take control of your home's air quality today. Breathe easier with JES Foundation Repair.
Related Resources: