Wall Shearing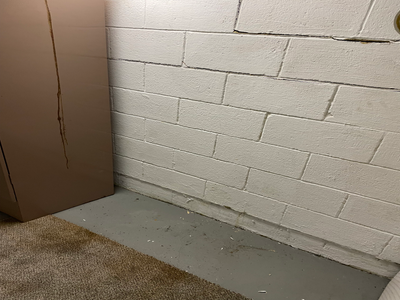 Are the signs of wall shearing appearing in your basement? While some forms of wall damage can be common, wall shearing should not be overlooked.
If left unaddressed, wall shearing can compromise the structural integrity of your basement and increase the risk of water infiltration. Thankfully, JES Foundation Repair makes addressing these issues straightforward.
We're here to examine wall shearing, clarify why it happens, and suggest tested solutions that promise lasting peace of mind. After reading this page, you'll understand what to do next if you observe signs of wall shearing in your basement.
What Is Basement Wall Shearing?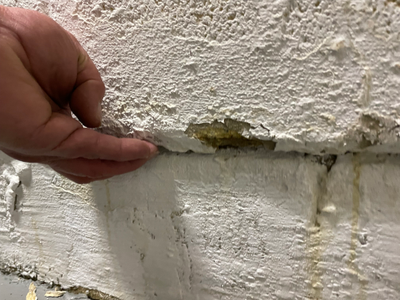 Wall shearing in basements typically refers to the horizontal movement or displacement of walls, often due to soil pressure from the outside. This phenomenon is primarily influenced by the soil's weight, moisture content, and expansive properties. 
While shearing doesn't immediately signal foundation failure, it does require fast intervention to prevent worsening conditions, such as further damage or moisture infiltration.
The shearing's nature, location, and extent dictate its gravity and the necessary repair techniques. Our evaluation process thoroughly investigates all manifestations of shearing to determine the best interventions. 
What Causes Basement Wall Shearing?  
Several factors can lead to the onset and progression of wall shearing. During inspections, our experts will explain these factors, making them more recognizable for homeowners.
Expanding and Contracting Soil 
The soil encompassing the basement fluctuates in volume with changes in moisture. Expansion during wet conditions and contraction during dry spells exerts pressure on basement walls, leading to shearing.
Hydrostatic Pressure 
After heavy rain, underground water accumulation can exert significant pressure against basement walls (AKA hydrostatic pressure), creating the perfect condition for shearing.
Frost Heave 
In colder conditions, moisture freezing in the soil can result in an upward force known as frost heave. This force can exert pressure against basement walls, enhancing shearing potential. 
Can You Fix Basement Wall Shearing? 
Absolutely! Modern advancements in foundation repair mean that wall shearing doesn't necessitate an entire basement overhaul. You can reinforce affected areas and ward off further issues with professional assistance. 
JES Foundation Repair integrates various reinforcement techniques to combat the recurrence of wall shearing. With our guaranteed solutions, you can rest assured of a secure, steady, and moisture-free basement for years.
Addressing Wall Shearing: Our Repair Strategy 
Our tried-and-true process has earned the trust of countless homeowners in the mid-Atlantic region without success attributed to our steadfast commitment to detail and efficiency. Here's our approach:
1. Detailed Assessment 
Our team diligently identifies all instances of wall shearing, taking note of locations, severity, and patterns. A comprehensive evaluation helps pinpoint the primary culprits: hydrostatic pressure, ground movement, frost heave, or expanding soils.
2. Implementing Reinforcement Systems 
To bolster areas susceptible to shearing, we introduce appropriate reinforcement measures, which may include: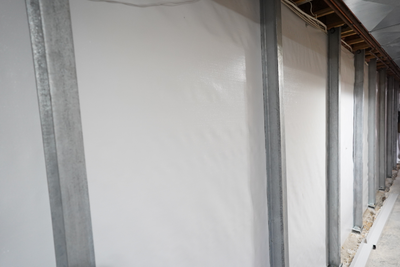 3. Waterproofing and Draining Solutions 
We implement interior drainage systems, dehumidifiers, and vapor barriers to address moisture intrusion and hydrostatic pressure. Our sump pumps efficiently divert water away, safeguarding your foundation. 
Why You Need to Address Wall Shearing ASAP 
Delaying action can exacerbate wall shearing and incur higher repair costs in the long run. Swift intervention ensures:
Prevention of severe structural damages
Reduced risk of water intrusion, erosion, and potential mold proliferation
Averted risks of floor settling or compromised structural supports
Cost savings by preempting widespread damages and related water damages
By choosing JES Foundation Repair, you're opting for more than superficial solutions; you're receiving comprehensive, custom-tailored solutions that address the very core of the issue, fortifying your basement walls against future challenges. 
Contact JES for Expert Shearing Solutions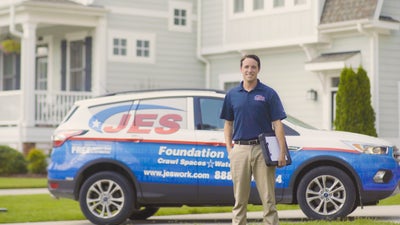 If you've noticed signs of wall shearing in your basement, it's imperative to address it promptly to avert foundational instabilities and avoid expensive repairs.
At JES Foundation Repair, we focus on implementing industry-leading techniques to rectify existing issues and fortify your basement.
We offer free, detailed basement inspections. Contact us today to schedule yours! Opt for more than a quick fix – address foundational challenges with the specialists at JES. 
Publish Date:
Last Modified Date:
Explore more problem signs