Mold in Crawl Space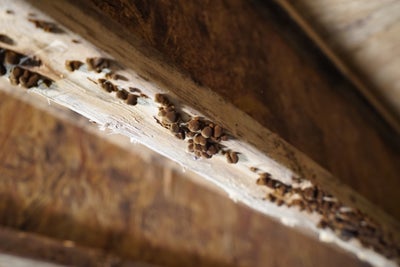 In homes across Virginia, Washington, DC, Maryland, Northeast NC, and West Virginia, mold in crawl spaces is a hidden yet common problem. This stealthy intruder can undermine both the structural health of your home and the well-being of your family.
Immediate action is essential. JES Foundation Repair specializes in advanced crawl space encapsulation and moisture control solutions, targeting the root causes of mold to safeguard your home's structural integrity and ensure a healthy environment. Our team of experts employs a thorough, methodical approach to eliminate existing mold and prevent its recurrence.
Dive into the science of mold development, understand its risks, and explore how JES's innovative moisture management strategies can combat this issue in our comprehensive guide. 
Identifying Crawl Space Mold 
Mold is a moisture-loving fungus that often finds a perfect habitat in crawl spaces. It typically manifests as patches or spots in various colors like black, brown, white, or green.
This issue is not just confined to the crawl space. Mold spores can spread throughout your home, significantly affecting indoor air quality and posing health risks, especially to those with allergies or respiratory issues.
Addressing crawl space mold is critical for the health of your home's environment and its structural stability. 
Causes of Crawl Space Mold 
Mold in crawl spaces arises from several key factors, including:
Organic materials like wood, which serve as a food source.
Persistent moisture and water leakage.
High humidity levels, often above 55%.
Additional contributing elements include:
Recognizing and responding to these indicators is vital for implementing effective repairs and mitigating further issues.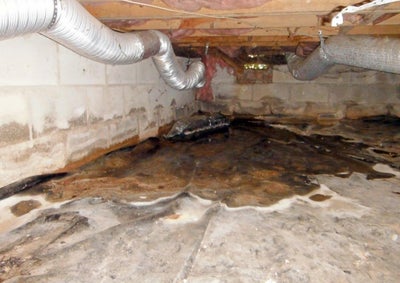 Effective Solutions for Crawl Space Mold 
Mold in crawl spaces can be successfully treated, but it demands an all-encompassing approach. Simple DIY techniques, such as using bleach, fall short in fully eliminating mold and preventing its return.
Professional intervention is necessary to address active mold growth. Addressing the underlying moisture problems is equally critical to prevent future occurrences.
JES Foundation Repair's comprehensive solutions focus on creating a dry and healthy crawl space environment, removing the conditions that foster mold growth and ensuring durable, long-lasting results for a safer living space. 
JES Foundation Repair's Comprehensive Mold Remediation Method 
The remediation process begins with professional mold removal, followed by steps to address moisture issues:
Using JES's proprietary products, specially designed for combating crawl space challenges, guarantees the most effective protection against mold. 
The Urgency of Addressing Mold in Your Crawl Space 
Addressing mold in your crawl space is crucial for several reasons:
Health: Enhances indoor air quality, crucial for those with respiratory issues.
Structural Safety: Prevents decay in your home's foundational elements.
Damage Control: Swift action limits the extent of mold spread and structural damage.
Home Value: A mold-free crawl space is a significant asset in real estate transactions.
Rely on JES Foundation Repair's exclusive products and expert services for a comprehensive approach to mold and moisture control. 
Choose JES Foundation Repair for Expert Crawl Space Encapsulation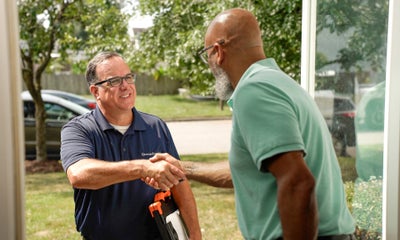 At JES Foundation Repair, we recognize the critical importance of maintaining a healthy and secure crawl space in your home. Crawl space mold is not just a nuisance; it poses significant health risks and can compromise the structural integrity of your property. That's where our expert team comes in, offering specialized and effective solutions to tackle crawl space mold and related issues.
 Protect your property from the ground up. Contact us today to schedule your complimentary inspection and a no-obligation estimate. 
FAQs
DIY attempts, such as scrubbing with bleach, are inadequate for complete mold removal and do not address the underlying causes. Entering a crawl space can be risky. Professional mold removal, followed by JES's moisture management solutions, is the safest approach. 
Regular inspections are vital to identify and address issues early, preventing extensive mold growth and other complications. Opt for JES Foundation Repair's annual maintenance plans for peace of mind after encapsulation.
Although both affect structural integrity, wood rot mainly targets crawl space joists and beams, while different mold types can exacerbate health concerns like allergies and asthma. JES Foundation Repair can accurately diagnose and address these issues during a complimentary inspection.
Publish Date:
Last Modified Date:
Explore more problem signs