CRAWL SPACE & ENCAPSULATION PROBLEM SIGNS
Mold, wet insulation, and excess humidity are all signs that your crawl space is in need of care. Keep your crawl space from negatively affecting your home and your livelihood.
Schedule Free Inspection
Explore Problem Signs
When it comes to your home's crawl space, there are a multitude of issues that you can observe with your naked eye. Problems like mold and mildew, high humidity, and standing pools water are all signs that your home's crawl space is in need of repair or crawl space encapsulation.
Common Crawl Space Problem Signs
There are various crawl space repair problem signs you'll be able to notice if there is something wrong with your home's crawl space. While some problems – such as mold – may require a closer look into your crawl space, others – like sagging floors are things that you can notice in your home.
Wet Insulation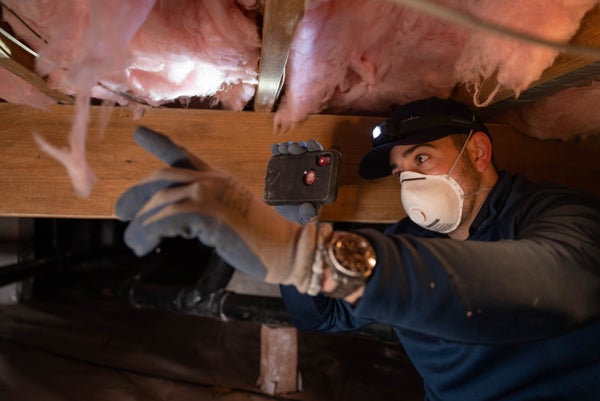 Crawl spaces should be dry for the most part. So, if you notice that the insulation lining your crawl space is wet, you likely have water coming in through some crack or opening. Don't attempt to let your insulation air-dry, as this can lead to mold growth, excess humidity, and even high electric bills due to the changing temperature and humidity in your home.
Sagging Floors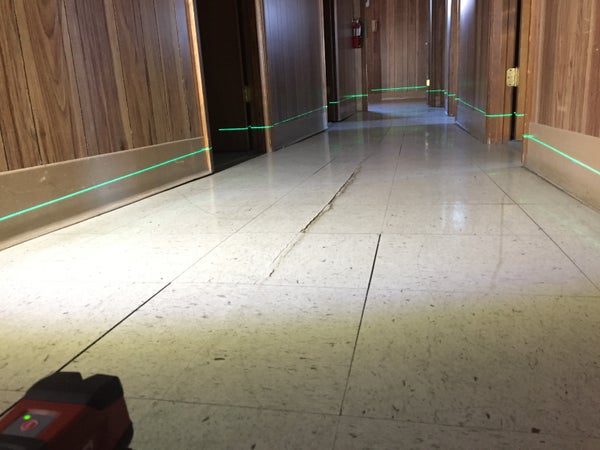 Extremely detrimental to your home's structural stability, sagging floors can be a sign that there are problems inside your crawl space. Additional signs that indicate your floors may be in trouble of sagging include high humidity indoors, musty odors, and water damage. Hiring an expert to assess your sagging floors is suggested, as it can be hard to tell if you're not trained in what to look for.
Crawl Space Water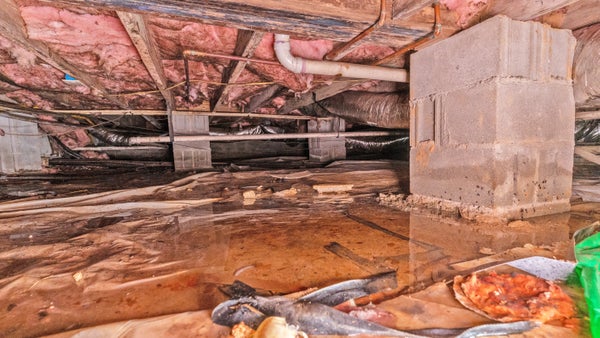 Water is not something any homeowner wants to find in their basement; however, without proper waterproofing, this problem is quite common. Standing water in your crawl space can facilitate mold growth, increase humidity levels in your home, and can lead to wood rot that eats away at the structure of your home. Because plumbing typically runs through a home's crawl space, burst pipes can also lead to a flooded crawl space.
---
Don't Let a Damp Crawl Space Get You Down. Contact a Expert at JES today!
---
A damp crawl space can lead to excess humidity and mold growth, and it can even affect the temperature and moisture levels inside your home. We do not recommend going into your crawl space to perform repairs on your own, as the area can contain certain hazards like pests and debris. Hiring a crawl space repair and encapsulation expert to ensure the space has been properly evaluated and the problem has been found. At JES, our technicians are equipped with the tools and knowledge required to fix your crawl space in a timely manner. Don't wait! Contact us today for a FREE, no-obligation inspection of your home's foundation.
---
Publish Date:
Last Modified Date: