Leaking Basement Windows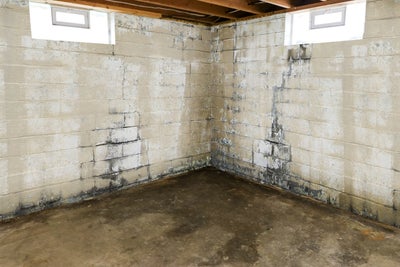 Basement windows are a great way to let in natural light and provide an opportunity for emergency exits, but they also play a key role in preventing water from entering your home. Basement window wells, when properly installed, will direct water away from your home's foundation. However, when these windows become aged or compromised, they can become a major entry point for water.
Leaking basement windows, while common, can lead to a range of health and safety hazards, endangering both your health and your home.
JES Foundation Repair is here to address these challenges, offering customized, enduring solutions that go beyond temporary fixes. We are experts in extensive basement waterproofing systems, addressing the core of the issue to assure your peace of mind.
Let this article be your comprehensive guide to understanding the causes, impacts, and remedies for leaking basement windows, aiding you in making informed decisions for your home.
Understanding Leaking Basement Windows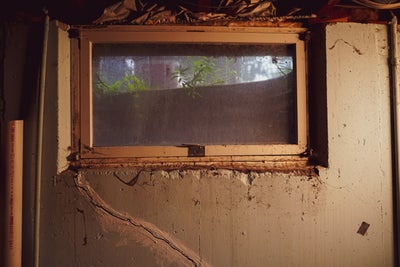 Leaking basement windows occur when windows in the basement allow water to seep into the indoor space, typically marked by:
Visible moisture
Water stains
Pooling water around the window frame
Water's nature to follow the path of least resistance means that aging or compromised basement window systems are particularly vulnerable. Accompanying issues often include:
These problems can severely impact the structural integrity and safety of your home. If you observe any of these signs, it's imperative to contact local basement waterproofing experts like JES Foundation Repair immediately.
Causes of Leaking Basement Windows
The primary reasons behind leaking basement windows encompass:
Material Decay: Wood, metal, and vinyl materials are susceptible to rot and corrosion.
Poor Installation: Improperly installed windows can create gaps allowing water ingress.
Age: As windows age, they often become less efficient and more prone to leaks.
Drainage Issues: Inadequate window well drainage can lead to water accumulation and indoor leakage.
External Pressure: Expansive clay-based soil can exert hydrostatic pressure on basement walls, leading to leaks.
Climate Conditions: Heavy rainfall, snow, and freeze-thaw cycles can exacerbate leaking issues.
Identifying the correct source is vital, hence the need for accurate diagnosis from experts like JES Foundation Repair, who offer thorough, free inspections.
Remedying Leaking Basement Windows
Yes, it is possible to fix leaking basement windows, but a comprehensive approach is necessary over quick, temporary solutions.
JES Foundation Repair employs a whole-home approach, delivering comprehensive basement waterproofing systems that target the root causes, ensuring a leak-free basement.
Our Approach to Fixing Leaking Basement Windows
Here's what you can anticipate from JES Foundation Repair's approach:
Detailed Inspection: Our specialists conduct thorough evaluations to identify the leak's origin and propose tailored repairs.
Interior Drainage: We install an interior drainage system to redirect leaking water to a sump pump, via indoor gutters, relieving hydrostatic pressure.
Sump Pump: The collected water is effectively pumped away from your home, ensuring a dry basement.
Wall Vapor Barrier: Vapor barriers prevent water vapor intrusion and direct leaks to the perimeter drainage system.
Dehumidifier: Our energy-efficient dehumidifiers maintain low moisture levels, preventing mold and eliminating odors.
Wall Reinforcement: Where necessary, we use stabilizers to prevent further wall movement and cracks leading to leaks.
Our specialized products are designed to address and prevent leaking basement windows permanently, tailored to your home's specific needs.
Importance of Addressing Leaking Basement Windows
Addressing leaking basement windows promptly is crucial to:
Prevent Mold Growth
Improve Energy Efficiency
Preserve Structural Integrity
Protect Belongings
Enhance Home Value
JES Foundation Repair is dedicated to offering proprietary, enduring solutions for a dry, safe home.
Reach Out to JES Foundation Repair for Trustworthy Basement Waterproofing Solutions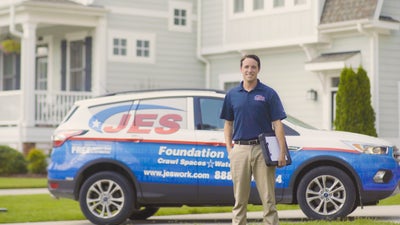 Don't let leaking basement windows compromise your home and peace of mind. Committed to delivering effective, lasting solutions, JES Foundation Repair is your go-to partner. Contact us today for a free, no-obligation inspection, and take the first step towards securing a healthier, drier home.
Serving homeowners for over 25 years, we are a trusted name in the mid-Atlantic region, known for our exceptional customer service and reliable repairs. Join our satisfied customers in creating a safer, healthier living environment.
Publish Date:
Last Modified Date:
Explore more problem signs