9 Reasons for Foundation Cracks in Your Home
In the Mid-Atlantic, it's not uncommon for homeowners to experience foundation cracks at some point. While it may be expected to see some cracks within the first year of building a home, keep an eye on them as they can grow in size and cause significant problems down the line. These cracks typically form on the foundation walls, intersections, and near windows.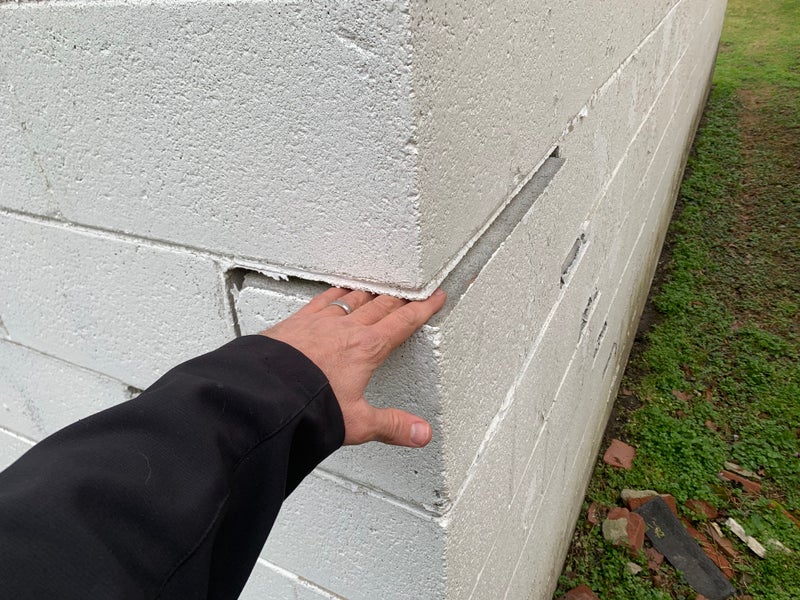 To properly address foundation cracks, it's important to mark and date the ends of the cracks to track their progress. This will allow you to determine whether they are purely cosmetic or indicative of a more serious underlying issue.
But why do these cracks form in the first place? There are a few common reasons for foundation cracks that we're addressing below. Identifying the underlying cause of the cracks can help determine the best course of action to repair and prevent future damage to your home's foundation.
1. Natural Curing
Natural curing is a process that all concrete foundations undergo over time. As they lose water, small cracks can develop on the surface. Fortunately, these cracks are typically cosmetic in nature and do not pose a significant structural threat to the foundation. If you notice these cracks forming, they can be easily fixed by applying epoxy or cement along the surface.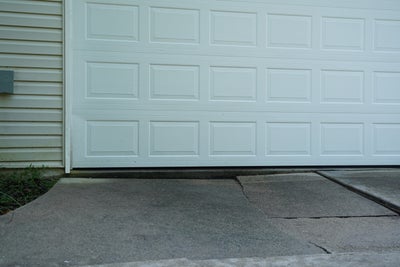 2. Earth Tremors
Earthquakes are considered one of the most devastating geologic disasters that can cause severe foundation cracks and damage to homes. These natural disasters occur when tectonic plates under the earth's surface shift, creating seismic waves that cause the ground to shake violently.
During an earthquake, the tremors can cause the stratum upon which the foundation rests to move, destabilizing the entire structure. This can lead to issues such as sinking floors or uneven surfaces. Even a small tremor can have a significant impact and cause existing gaps or cracks in the foundation to widen, further compromising the structure's stability.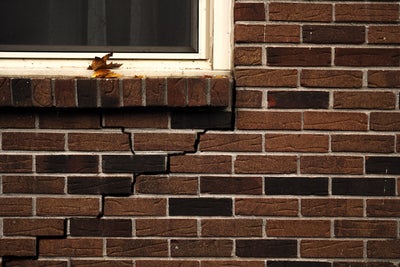 3. Foundation Settlement
Foundation settlement is a natural process that occurs after construction, as the weight of the home causes it to settle gradually into the ground. However, the degree of settlement can vary depending on factors such as the foundation design and soil type, which determine its tolerance level.
Over time, seasonal changes and shifts in soil properties can cause the foundation to become less stable and no longer able to support the weight of the structure above adequately. Homes built on poorly compacted soil may experience even more settlement, leading to significant foundation cracks and other structural issues.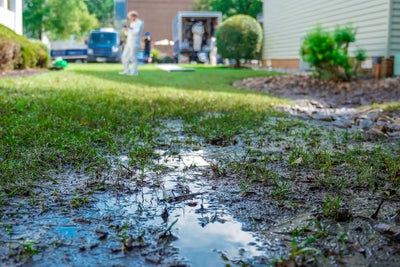 4. Flooding
Flooding can be a major cause of damage to concrete foundations, whether it's due to a leak, storm, or poor drainage. When excess water seeps into the soil surrounding your home, it can create a waterlogged environment that exerts hydrostatic pressure on the foundation.
Over time, this pressure can become too much for the foundation to bear, causing it to buckle or crack. These cracks can lead to further structural issues and compromise the stability of the entire home.
5. Extreme Heat
Extreme heat can significantly impact the health and stability of your home's foundation, particularly during the hot summer months. As the sun beats down on the soil surrounding your home during the day, it causes the soil and concrete to heat up and expand.
However, as the temperature drops at night, the concrete will cool and contract, returning to its original position. This constant heating and cooling cycle can create stress on the foundation, leading to cracks and other structural issues.
6. Frost Heaving
Frost heaving is a common issue that can severely impact the health and stability of your home's foundation during winter. As the temperature drops and the ground freezes, the soil expands, creating pressure on the foundation.
Over time, this pressure can cause foundation cracks and other structural issues, leading to tilting floors and displaced concrete floor slabs. It's important to note that concrete freezes at around 18 degrees Fahrenheit and thaws at around 35 degrees Fahrenheit.
7. Expansive Soils
Expansive soils can also contribute to the formation of cracks in your home's foundation. These soils are composed of minerals that absorb water, causing them to expand in volume. When this expansion occurs around your home's foundation, it can exert pressure on the foundation, leading to cracks and other structural issues.
The extent of the swelling capacity of the soil is affected by several factors, such as the degree of saturation, the intensity of drying, the ground load, and the thickness of the soil stratum. During periods of warm weather, these soils lose moisture through evaporation, causing them to shrink. This shrinkage can lead to significant structural deformations that can further exacerbate the damage caused by the initial expansion.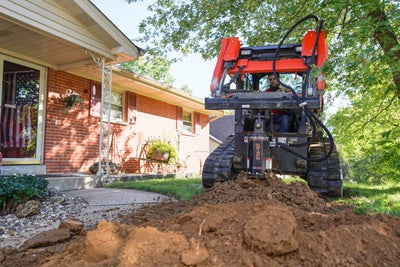 8. Poor Grading
Poor grading can also contribute to the formation of foundation cracks. This occurs when grading errors or poor soil excavation directs water toward your home's foundation. The water can penetrate the foundation and weaken the concrete, leading to the development of cracks.
To prevent this, ensure that the ground around your home slopes away from the foundation at a ratio of at least six inches for every ten feet. If you notice any grading issues, it's essential to address them promptly to prevent further damage to your foundation. Consider speaking with a landscaper or excavation professional to determine the best course of action for re-grading the soil around your home.
9. Tree Roots
While trees can add to the beauty of your yard, their roots can also cause foundation damage. During the summer months, tree roots can compete with the soil for moisture, causing the soil to shrink and the foundation to sink. As a result, you may notice drywall cracks or windows or doors to stick in their frames.
To avoid these issues, consider the location of trees when landscaping your yard. If you have deep-rooted trees and shrubs close to your home, consider cutting them down. Additionally, if you plan to plant trees, ensure they are at least 20 feet away from the house to prevent their roots from interfering with the foundation.
Repair Your Foundation with Expert Help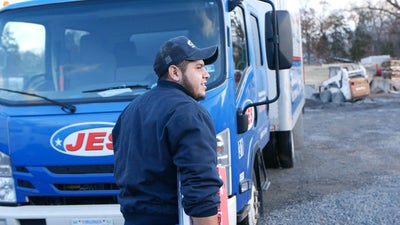 When it comes to foundation cracks, it's always best to seek expert help. If you're unsure of the origin of the cracks or concerned that they're getting worse, it's a good idea to contact a professional. At JES Foundation Repair, we offer free foundation inspections to best determine the cause of the problem and provide you with a free repair quote for the recommended solutions.
Our team of foundation repair experts is equipped with the latest technology and training to fix any type of foundation issue. Whether it's settling, bowing walls, or cracks caused by natural disasters, we have the expertise to repair your foundation quickly and efficiently. With our help, you can be sure that your home's foundation is strong and stable for years to come.
Don't wait until the cracks become a major problem. Contact us today to schedule your free foundation inspection and get the peace of mind you deserve.
Publish Date:
Last Modified Date: