French Drain vs Sump Pump: Comparing Basement Waterproofing Solutions with JES Foundation Repair
The sump pump and the French drain are cousins - but what's the difference? Can these tools stack to keep your basement dry?
Schedule Free Inspection
When considering basement waterproofing solutions for your home, understanding the differences between French drains and sump pumps is essential for making a fully informed decision. Here, we'll break down these two popular methods, guiding you on which one to discuss with our experts at JES Foundation Repair.
A Closer Look at French Drains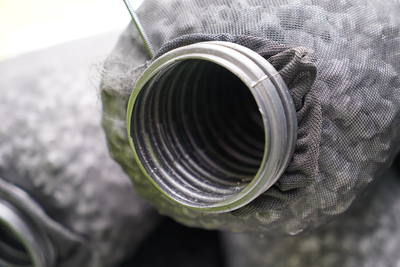 French drains are designed to protect your entire basement from flooding, regardless of weather or time of year. The installation process involves the following steps:
Excavate the interior of your basement, leaving at least one foot of clearance.
Tap and bleed (or drill weep holes in) the walls to allow any existing water or moisture to drain out.
Install slotted drainage pipe and covering the laid pipe with gravel.
Re-cement your perimeter.
Connect drainage pipes to a sump pump system to move water out of your home.
While the installation process is relatively quick, it is not simple, and tackling this as a DIY project is not advisable. Instead, trust the professionals at JES Foundation Repair to ensure that your home's structural integrity is not compromised during the installation process.
Examining Sump Pumps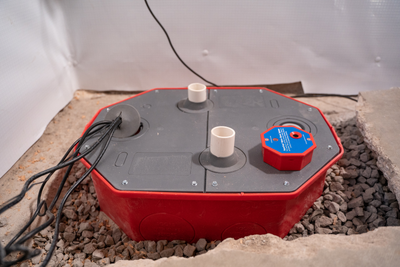 A sump pump is a specialized device designed to remove accumulated water from a basement or crawl space, preventing flooding and maintaining a dry environment. It operates by collecting water in a designated pit, and then automatically activating to pump the water out and away from your home's foundation.
The installation steps for a sump pump include:
If applicable, lay drainage pipes near the perimeter of your home.
Find the spot in your home that collects the most water.
Drill weep holes around your sump pump's base, if appropriate.
Test the sump pump's float valve.
Dig out a spot for the sump pump pit and liner.
Install an interior filter to prevent silt and other obstacles from clogging the pump.
Set the sump pump inside the liner.
Connect the pump to drainage pipes.
Fill the hole with gravel.
Cover the gravel with a new layer of concrete.
Sump pumps offer the added benefit of actively pumping water collected by the French drain system out of and away from the home. However, they rely on electricity and can stop working during power outages. Investing in a backup battery is advisable to ensure continuous operation in such situations.
Combining French Drains and Sump Pumps
When deciding between a French drain and a sump pump, your situation will determine the most suitable waterproofing solution. If you're unsure, consider discussing a dual installation with the experts at JES Foundation Repair. By connecting a sump pump to a French drain's pipes and using both gravity and electricity, you can maximize your home's protection without sacrificing the benefits of either method. The interior French drain collects leaking water, directing it to the sump pump system for safe and effective removal from your basement.
If you think a combined solution might be right for your home, consult the professionals at JES Foundation Repair. After a free inspection and same-day estimate, our experts will recommend the best waterproofing solution for your specific needs.
Publish Date:
Last Modified Date: