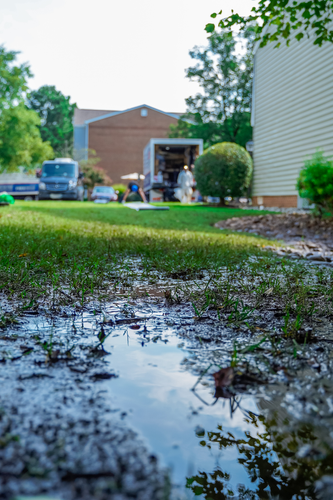 After buying a home in the Virginia Beach area, insuring your property is one of the most important steps to protect your investment.
From the Chesapeake Bay to the Outer Banks, it's no longer only the coastal homes at risk from hurricanes or major storms. High tides can cause flooding in many low-lying areas as new flood pathways develop.
According to FEMA, just one inch of water can cause $25,000 worth of damage to a home.
Damages can include foundation problems, structural issues, repairing a furnace or hot water heater, replacing drywall, the loss of your belongings, and fighting mold.
Home insurance and waterproofing can help you avoid devastating consequences and financial loss. In this essential guide to flooding, home insurance, and waterproofing, we'll explain what you need to know about protecting your Virginia home from the high cost of water damage.
Which Type of Home Insurance Covers Which Water Problem?
Let's talk about the murky area of water damage. Insurance coverage options can get complicated and may depend on the type of flood.
The rule of thumb is that homeowner's insurance typically covers floods that originate indoors, such as a plumbing problem. On the other hand, flood insurance is focused on floods from external sources such as hurricanes, storms, and rivers.

Your insurance agent can explain the specifics of your policy, but these general guidelines can help you learn how to protect yourself.
What Does Flood Insurance Cover?
The coverage of flood insurance is limited to situations in which the source of the flood was external to the house, such as a weather event. Flood insurance coverage is further segmented into two categories with one type protecting your personal property and other options protecting the structure of your home.
The building coverage component will protect your home foundation, anchoring systems, furnace, water heater, and other permanent fixtures. Coverage of foundation damage is especially important for floods. For example, during a hurricane storm surge, each cubic yard of seawater has a hydraulic impact similar to a live oak tree crashing into your foundation.
What Water Problems Does Homeowner's Insurance Cover?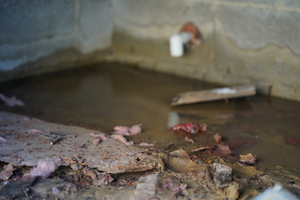 Homeowner's insurance policies cover a wide range of damage and disasters. However, it usually only covers flood damage when the source originates indoors such as if a water pipe bursts. External water sources such as heavy rainfall or hurricanes are not included.
An important area of distinction is water problems that are tied to foundation problems. A standard homeowner's insurance policy doesn't typically cover water in a basement or crawl space when it's related to foundation problems from construction issues, settling, floods, or droughts.
Another fine line is sewage problems. If you have a septic system on your property, homeowner's insurance may cover any damage. However, it probably won't cover damage that was caused by a city sewer line.
What Other Types of Property Coverage Are Available?
Because of the different types of exclusions in insurance policies, the risk of underinsuring your home is one of the most expensive mistakes you can make. You may be able to better manage risk by adding on insurance amendments or additional policies.
Water and sewer line insurance may be available as an add-on from your homeowner's insurance provider. This could protect you against flood damage that originates from your city's sewer pipes and water pipes.
For new homes, a builder's home warranty is another way to protect against foundation problems, associated water damage, and structural issues with a basement or crawl space. Small cracks in walls or floors are not typically covered. However, you could qualify for free foundation repairs.
For homes at risk of a hurricane, wind insurance may be available as a separate policy. This specifically can address some types of wind damage such as a roof, while leaving the flood insurance to cover storm surge problems. In some states, wind damage is already covered by homeowner's insurance.
When homeowners are faced with named storms or other major disasters, FEMA claims can help offset additional costs and recovery efforts beyond insurance claims. In particular, FEMA funds can be used for clean-up items such as sump pumps and dehumidifiers to help you avoid damaging mold problems that can happen after a flood.
What To Know About Purchasing Flood Insurance
Different homes face different environmental water risks, and coverage is available through the National Flood Insurance Program (NFIP) or a private insurer.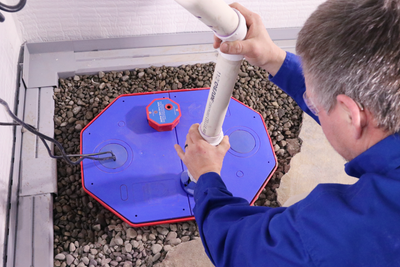 When purchasing flood insurance, you may have to modify your home in order to even qualify for coverage. For example, you could be required to have flood vents installed to prevent foundation damage. In other cases, flood mitigation improvements such as a sump pump can help you lower your monthly premium.
If your home is inside a high-risk flood zone, you may be required to purchase flood insurance as a mandatory precaution. Even homes outside the flood zone could have flood insurance coverage as required by their mortgage company.
Even when flood insurance isn't required, assessing your home's risk can help you mitigate losses if you are facing sudden damage.
Expert Solutions
JES is the region's expert in basement waterproofing and foundation repair solutions. Get a free home inspection and repair estimate to learn what steps you can take to secure your foundation and protect your home from water damage.